Combine a family business with more than 30 years experience with quality craftsmanship, and top quality marble and tile design, and you get Bimbrok Marble & Granite, a Vaughan based business that has been providing quality to personal and commercial clients since 1986. Bimbrok's team of skilled craftsmen provide more than 100 years of combined experience, resulting in a professional, hassle-free installation.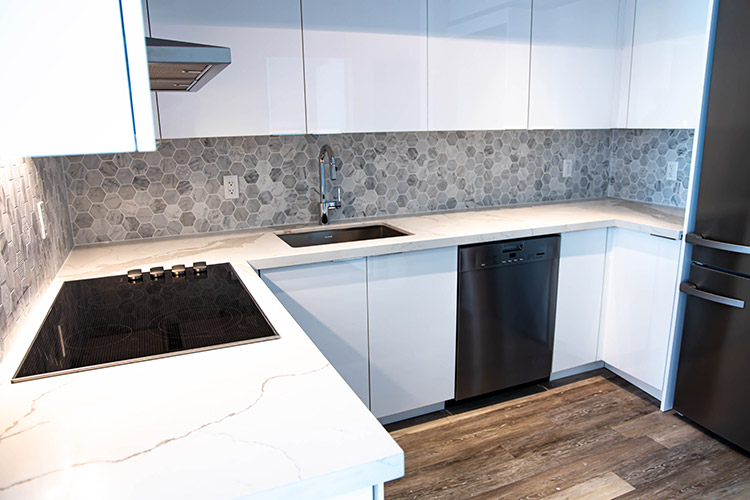 Thirty years ago this family-run business began with an idea of meeting and exceeding the demand for top quality marble and tile designs. It is now one of the industry leaders in manufacturing and installing any type of natural stone in the world. Marble, Granite, Quartz and Exotics, thousands of custom jobs continue to be produced on location, each done with the very same skill, dedication and care designed to meet and exceed your expectations.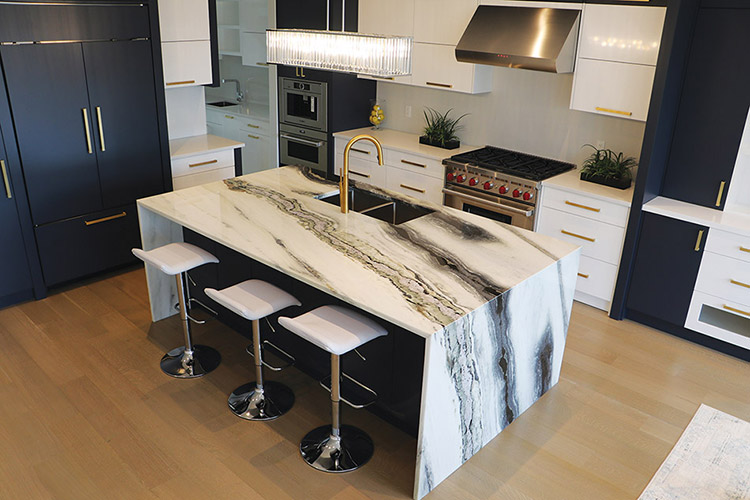 Bimbrok provides the knowledge, experience and quality to meet your needs. The confidence and trust when choosing Bimbrok as your natural stone provider and project manufacturer is a relationship that this family-owned business takes to heart. Quality materials, craftsmanship and installation means having your project perfectly delivered by Bimbrok on budget and on time.
Equality Quartz/engineered stone provides some of the industry-leading materials, providing a beautiful white canvas with a gorgeous gray vein running through the slab to give it a natural look.
The featured photos shown here are taken from a building in Toronto at Lakeshore and Parklawn. and the material is throughout the entire building in almost 45 per cent of the units.  Another beautiful feature of this material is that you can have it fully book matched from a profile or even a waterfall that can have all the veins match up for a beautiful bookmatch look.